General Contractor
Built True. Built Together. At Surgent, we are passionate about creating rewarding construction experiences for our clients, our design and trade partners, and our team.
With the right team, construction can be rewarding. It takes superior builder expertise, a belief in the power of working together, and an unwavering commitment to integrity. At Surgent, this is our everyday standard; we accept nothing less.
Superior Building Exptertise
At Surgent, you can expect to work with expert builders, including those who plan your project, those who manage your project, and the craftspeople who build your project.
We pride ourselves in the versatility of our team members; most of our staff have worked in multiple construction roles throughout their careers and on a variety of project types. This results in a highly-skilled workforce that is thoroughly equipped to problem solve on behalf of our clients.
The Power Of Working Together
We believe that design and construction should never be at odds with one another. At Surgent, our construction teams maintain a strong understanding and respect for the design process, coupled with a passion for motivating all parties to work together towards common goals. In our experience, a team-building atmosphere amongst all parties results in better innovation, excellent results, and more rewarding project experiences.
Surgent has also developed a great reputation for working together with end users and with those on the campuses on which we build. This is paramount for the success of our projects, especially for occupied remodel and expansion projects. Our standard is to thoroughly understand the daily operations of each facility and its business be it a hotel, grocery store, hospital emergency department, or preschool building in order to devise a construction plan that is minimally disruptive at maximum efficiency. We work closely with occupants and client representatives to ensure that all construction activities are thoroughly anticipated, so that their daily business revenues are protected.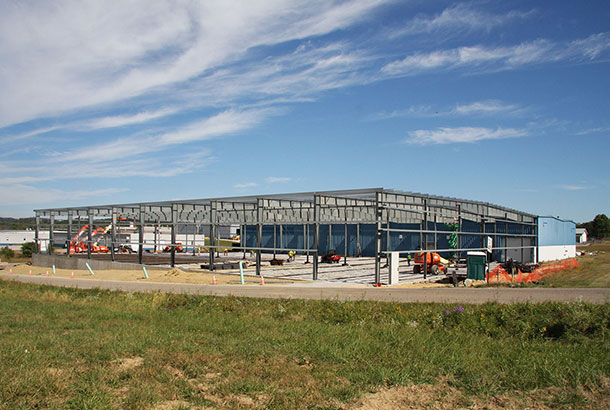 Commitment To Integrity
Integrity is paramount at Surgent Construction. Our clients have continued to hire us for multiple ongoing projects because Surgent has been proven as a trustworthy and honest steward of their business goals.
At every opportunity, we strive to demonstrate integrity, providing quantifiable objectives, clear and fair contracts, realistic estimates, dependable schedules, productive owner and designer meetings, quality craftsmanship, and honest communication. Integrity is at the heart of the way we do business, and vital for our success.
Proven Results
The results speak for themselves. Surgent has not only built a strong portfolio of exceptional projects, but also numerous rewarding and ongoing relationships with our clients. We have a superior track record for completing projects on time and within budget, and have never in our entire company history not completed a project that we began.
It would be our privilege to serve you on your upcoming project. Please contact us today to learn more about how we can help make your project a rewarding construction experience.